Need Cards / Posters?
goSAFE is happy to provide 3.5" x 2" wallet-sized cards and posters for distribution free of charge. If you have any upcoming events / orientation sessions / information sessions and need any promotional materials you can put in a request below and we'll do our best to provide you what you need.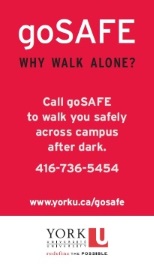 goSAFE Cards - 2" x 3"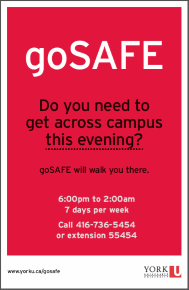 goSAFE Posters - 11" x 17"